---
---
Lets have a look at the inside of the case that is about to be transformed. What a mess, wires going everywhere all disorganized and blocking airflow. Time to break out the split loom and zip ties.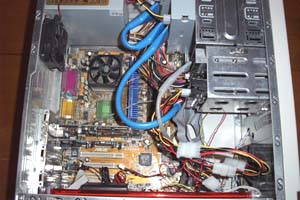 Use the 1/4" split loom to cover the power cables, cut to length and put a zip tie on each end. Repeat until all power wires are covered. Told you this was a simple guide. I had a rounded IDE cable lying around and used it to replace the single flat ATA133 cable that was in the case. The picture below shows the finished product, it looks a lot better now.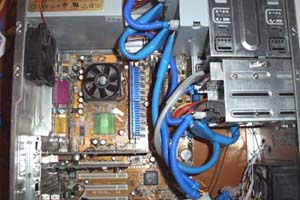 So you can't afford rounded IDE cables, well read on and learn how to round your own. For this you will need the scissors, 1/2" split loom, zip ties and an IDE cable.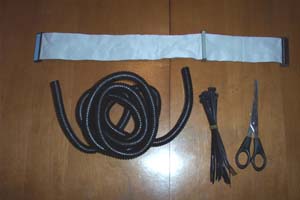 Here is a quick drawing I made to show how the fold will look.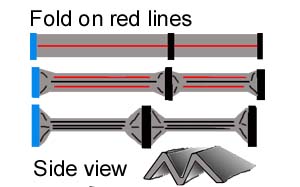 Start off by folding the IDE cable in half as shown below.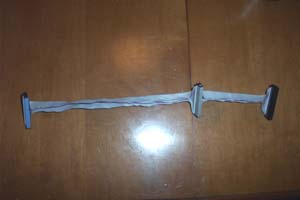 Then take the edges and fold them over so that a cross section of the cable would look like a W.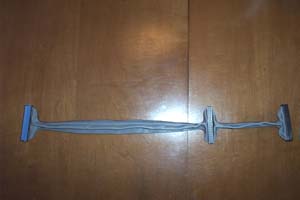 Next take the 1/2" split loom and work the cable inside of it, cut the split loom to length. Add a zip tie to the ends and cut them flush.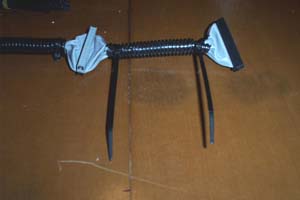 And there you have it, homemade rounded IDE cables. Now go get a job so you can buy some real ones.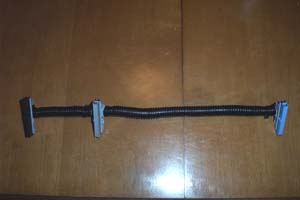 Happy Modding
- Guide written by ARTbyTROY